Charlie Sheen Expected To Plead Guilty To Assault Monday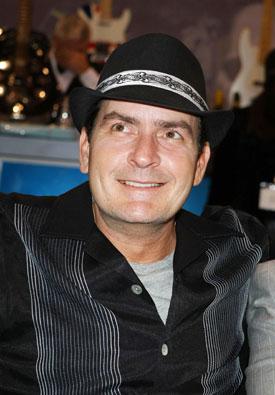 As part of a plea deal, Charlie Sheen is expected to plead guilty to misdemeanor assault on Monday in exchange for more serious charges against him being dropped.
But the big question is: will the Two And A Half Men star be required to serve any time behind bars? We'll find out Monday when Sheen appears in an Aspen, Colorado courtroom for a hearing at 4pm MST.
Sheen's attorney Yale Galanter says the star will plead guilty to  second degree assault in exchange for more serious charges - felony menacing and criminal mischief - being dropped in connection with the Christmas Day 2009 incident during which he allegedly pulled a knife on his estranged wife Brooke Mueller.
Article continues below advertisement
Galanter previously said the agreement calls for Sheen to serve 30 days in jail, but it's not known if that is still the case.
Sheen is scheduled to resume taping Two And A Half Men in Los Angeles this coming Friday.