Brooklyn Decker Talks Bikinis, Belching, And Babies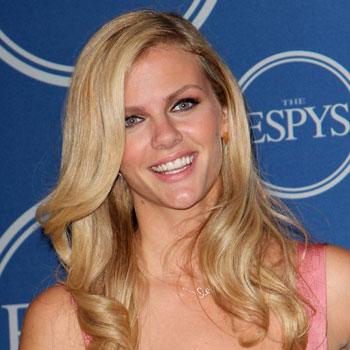 Tennis star Andy Roddick's gorgeous wife Brooklyn Decker opened up about being more than a pretty face and a hot body filling out a bikini.
"I want to live a normal life -- drive my kids to school, have tons of animals running around, be barefoot and pregnant," the 2010 Sports Illustrated swimsuit issue cover girl told Women's Health in its September issue. "I want all that ... just not anytime soon."
Article continues below advertisement
Decker, 23, also discussed the misconceptions that followed her onto the set of Just Go With It, a comedy she's in alongside Adam Sandler and Jennifer Aniston. She said her tomboy behavior raised a few eyebrows among her castmates.
"When people hear 'bikini model,' they have one thing on their mind," Decker told the magazine. "Then, they see you're someone who shows up to the set in pajamas and no makeup, watches sports and belches."
Decker and Roddick married in April of 2009 in a ceremony at his home in Austin, Texas.