Beauty Question: Can You Wear Red Lipstick ?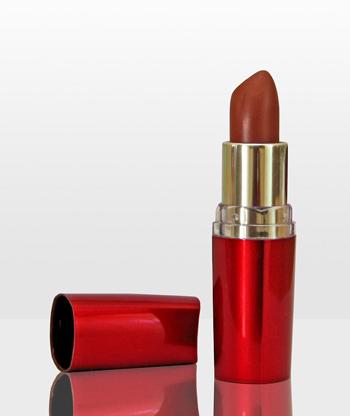 Since the beginning of time there has been red lipstick (think Cleopatra) but many women tell us they "just can't wear red."
Well, we disagree and here are some tips for finding – and applying – your perfect red.
Rule number one: Pick the right color. The paler your skin, the more red you can go. We call this the Marilyn Monroe Red.
If your complexion is pinkish, you'll look better in plum shades; yellow under tones are flattered by warmer reds that have a brown base.
Article continues below advertisement
Rule number two: Blend, blend, blend. Have you noticed that beauty experts always mix a number of lipsticks to come up with the prefect shade? Experiment until you find just the right blend.
Rule number three: If you're going to go with vampy red, tone down the rest of your face! A little liner and mascara for the eyes, subtle blush and you're done.
Rule number four: My mother taught me this, and she was right, like she was about everything else (not that I would ever admit it). Apply a light powder over your perfect red lips to "set" them. Of course, if you're going for the glossy, hit-them-over-the-head look, omit this step.