Beach Boys Go After Katy Perry For "California Gurls"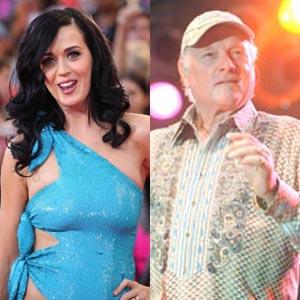 Katy Perry has the summer's biggest single with California Gurls but the Beach Boys want credit.
RadarOnline.com has learned that no lawsuit has been filed on behalf of Brian Wilson and Mike Love – the writers of the 1965 hit California Girls – but a diminutive claim has been made.
A spokesperson for Rondor Music told RadarOnline.com, "To confirm, there is no lawsuit against the writers or publishers of California Gurls. We have established diminutive claim. It is up to the six writers and various publishers of California Gurls to decide whether they honor the claim or not."
Article continues below advertisement
"Using the words or melody in a new song taken from an original work is not appropriate under any circumstances, particularly from one as well known and iconic as California Girls. Rondor Music, who publishes the works of Brian Wilson and Mike Love, is committed to protecting the rights of its artists and songwriters, and with the support of the writers, that is exactly what we are doing."
Controversy arose because Perry uses the famous line "I wish they all could be California girls" in her version of California Gurls, which Snoop Dogg sings at the end of the track.
Perry's publicist Heidi Anne-Noel had no comment when contacted by RadarOnline.com.