'Bachelorette' Ali's Overdose Scare After Taking Ecstasy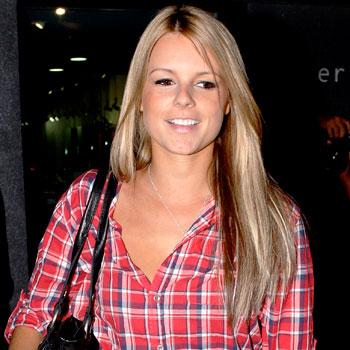 Before she found love on reality TV, Bachelorette Ali Fedotowsky was a hard partier who smoked dope, took ecstasy, went on alcohol binges – and documented it all in her diary, according to a new report.
Ali even had an overdose scare on ecstasy, according to the new issue of Star magazine, which has obtained her diary.
In one shocking entry from her diary, Ali reveals she thought she was going to die after a night of partying, according to Star's blockbuster new report.
Article continues below advertisement
"It was really fun at first," Ali writes of her night of pill-popping. "I went downstairs to sleep at 4:30 and sat there until 6:30. I was completely freaking out. I really thought I was supposed to die. I really thought I would... I was so scared."
RadarOnline.com learned that the diary is about 20 pages, Ali wrote love letters to an ex boyfriend that are sexually explicit and even cut out magazine letter to make a love note.
"But it looks like a ransom letter," one source laughed.
Ali chose Roberto Martinez in the season finale of The Bachelorette and the couple is very much in love.
"I knew he was the one I wanted to be with," Ali exclusively told RadarOnline.com Tuesday at Drai's at the W in Hollywood where the happy couple was attending a charity poker tournament benefitting ovarian cancer research.
EXCLUSIVE VIDEO INTERVIEW: Ali Tells Radar Roberto Is 'The One'
"I remember just waking up with him with a huge smile on my face. I was dancing through the courtyard! His proposal was beautiful; it couldn't have been more perfect!"
Star's copy of Ali's diary also includes letters and a detailed picture of a life filled with booze, drugs and sex.
VIDEO: Ali Divulges Bachelorette Style Secrets
The issue goes on sale this week.