AUDIO: Glee Creator Says Britney Spears Will Appear On Show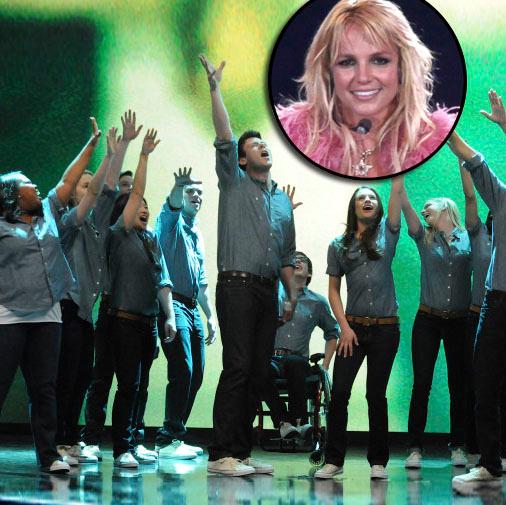 Rachel, meet Britney.
Listen to the audio on RadarOnline.com
Glee creator Ryan Murphy told Ryan Seacrest on his KIIS-FM radio show Tuesday that the breakout Fox hit will be getting a very special guest star next season: Britney Spears.
Murphy said that the multi-platinum pop princess will be making a cameo on an episode showcasing her hits.
LISTEN IN: Ryan Seacrest's Interview With Ryan Murphy
Murphy said the Spears-themed episode "is so reverential about her, and so kind, and it's about her music and it's not about her personal life, and I think Britney Spears is pop culture, and I think she's been through a lot and I want to do something that sort of says, 'Thank You' for what you've done.
Article continues below advertisement
"We're handling Britney with sort-of kids gloves," Murphy told Seacrest. "I think Britney, 100 percent, is going to be on the episode, which is exciting."
Murphy said that scenes featuring the Toxic singer will likely come in a dream sequence. He added that he's proud of the singer's turnaround from tougher times in years past.
Murphy also confirmed that Carol Burnett will make an appearance on the show, after a Facebook campaign successfully lobbied to bring on the comedy icon. He said he's also been in talks with music legend Paul McCartney to integrate more of his work into the program.
The Fox breakout hit has already attracted some high-profile guest stars in its first season, including Broadway standouts Kristin Chenoweth and Idina Menzel, and actor Neil Patrick Harris.
The new season of Glee premieres Tuesday, September 21 on Fox.