Vienna Poses In Sexy Bikini at Disney World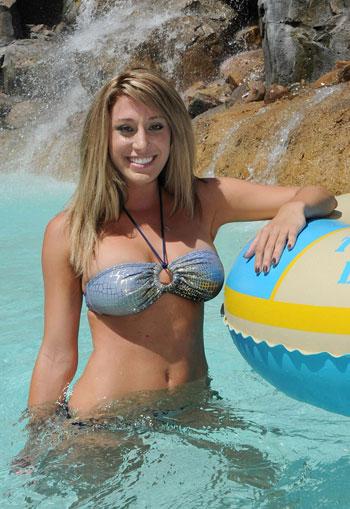 The Bachelor winner Vienna Girardi got into the sexiest of bikinis for her visit to Disney World, and Radaronline.com has the photos for you.
Jake Pavelka's former fiance' was visiting Mickey Mouse's home with her family, and took some time out of her trip to pose for photos at the Typhoon Lagoon Water Park.
It's a good thing she was in the water and couldn't make any phone calls, since as Radaronline.com recently reported she was denied the use of her old cell phone number by Jake. He said he purchased the phone and opened the account for her when they were together.
Article continues below advertisement
As Radaronline.com reported, on Monday Vienna called her wireless company, AT&T, in a final attempt to get control over the account. She was told that she needed Jake's permission.
AT&T then called Jake on Vienna's behalf and received a flat no. Vienna eventually broke down and had to get a new phone number and wireless account.
Keeping with the water theme, last weekend Vienna hosted the Hypnotiq Celebrates Single & Fabulous at TAO Beach in Las Vegas.