VIDEO: Lindsay Lohan Doesn't Think It's "Fair" To Go Directly To Rehab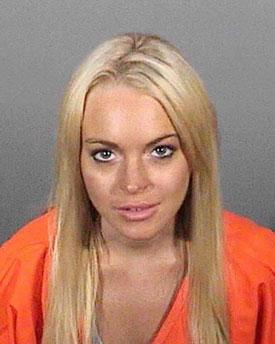 Lindsay Lohan doesn't think it's "fair" that she may have to go directly to rehab after being released from jail, according to her attorney, who says the Mean Girls star wants to spend some time with her family first.
Lindsay's lawyer, Shawn Chapman Holley visited the troubled actress Tuesday at the women's detention center in Lynwood, California, where she is currently serving a 90-day sentence for violating terms of her probation related to her 2007 DUI conviction.
Article continues below advertisement
After Lindsay, 24, finishes her time behind bars, she's been ordered to spend 90-days in rehab.
After meeting with Lindsay, Chapman Holley said, "The issue is how much time she will have once she's released before she has to serve the second part of her sentence... which is rehab.
"She'd obviously like to spend some time with her family, and there's at least some question as to whether or not she'll go directly to rehab.
MORE ON:
Shawn Chapman Holley
"I think it's only fair she spend some time with her family, and that's what she'd like for me to emphasise to Judge Revel.
"I think there's a push now for her to go directly to rehab from jail, and we don't think that would be fair."
Although Lindsay was sentenced to 90-days in jail at the Century Regional Detention Facility, she is expected to serve only a fraction of that time due to overcrowding at the facility.
When asked exactly when the starlet would get out of jail, Chapman Holley responded, "I don't know when she's going to be released."
She also said she's "eating and drinking... she looks great."
Chapman Holley also didn't comment when asked if Lindsay was improperly strip searched.
Celebs Who Have Worn SCRAM Bracelets
Lindsay's mother Dina and little sister Ali also visited Lindsay in jail Tuesday.