Suspected Russian Spy Anna Chapman & Ex-Husband Had "Mile High Sex," He Says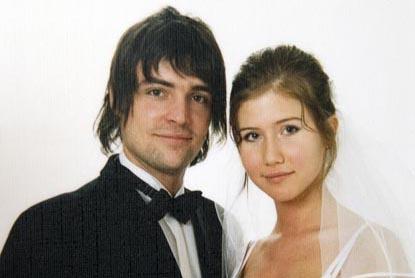 The story of accused Russian spy Anna Chapman is reading more like a James Bond movie every minute, RadarOnline.com has learned.
The 28-year-old femme fatale, picked up in an FBI sweep last week and being held without bail in a New York prison, was an adventurous sexpot, her ex-husband Alex Chapman has told London's News of the World. They even joined the Mile High Club, he said.
The pair married in Moscow in 2002 and then moved to his native England. The union ended in divorce in 2006 but not for lack of passion in bed.
Article continues below advertisement
"The sex was great and she had this incredible body," Alex said. "Anna was great in bed. She knew exactly what to do."
Chapman described a trip on a BA flight early in 2002 when the two had been dating just a few weeks and without hesitation decided to have sex in the tiny rest room.
"It was fantastic because of the thrill of doing it on a plane," Alex said.
Chapman also revealed how Anna enjoyed posing for semi-nude photos and using sex toys.
Alex said he and Anna stayed in contact after their divorce, and claimed she went through a series of romances with much older, very wealthy men including an American businessman after her move to New York.
Anna Chapman and nine others have been charged with conspiracy to act as an unregistered agent for a foreign government. If convicted, she faces fives years in prison.