Steven Seagal's Accuser Drops Sexual Harassment Lawsuit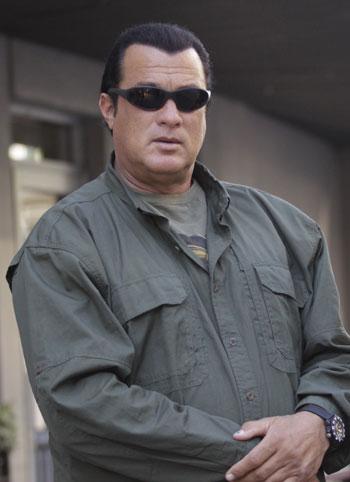 Steven Seagal's former executive assistant, Kayden Nguyen, has officially dropped her sexual harassment lawsuit against the actor, RadarOnline.com learned on Wednesday.
EXCLUSIVE DOCUMENT: Read The Dismissal
Nguyen claimed that Seagal, 59, sexually harassed her and used her as "his sex toy" while she was employed by him. She also accused him of illegally trafficking females for sex.
The stunning 23-year-old, who was only employed by Seagal for a few days, was demanding $1 million damages from the action star but her lawyers have now filed papers with the Los Angeles Superior Court asking for the case to be dismissed. It is unknown at this time whether a settlement was reached.
Article continues below advertisement
Marty Singer, Seagal's high-powered attorney, told RadarOnline.com in April: "She's claiming Seagal did horrible things to her and she came back to work the next day? If this really happened to you, why would you come back to work?"
A vicious battle of words ensued between Singer, who has represented huge stars such as Bruce Willis and Jim Carrey, and Nguyen's lawyer, William Waldo, in which Singer claimed their strategy was "to try this case in the media instead of on its merits."