Spencer Pratt Slams Megan Fox and LeAnn Rimes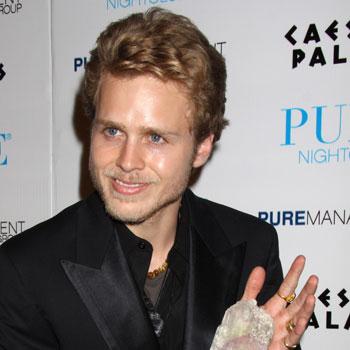 Spencer Pratt has been keeping a low profile since splitting up with Heidi Montag but he has kept busy bad-mouthing celebrities like Megan Fox, LeAnn Rimes, Lindsay Lohan and Lauren Conrad. Pratt has been making his outlandish comments on his new blog KINGSPENCER.com in his attempt to carve out a new niche for himself.
But rather than being smart, witty and observant, Pratt is coming across as being totally wacky and offensive.
Article continues below advertisement
- Claiming that Megan Fox and her new husband Brian Austin Green are hypocrites for posing for staged paparazzi photographs at their wedding in Hawaii
His latest bizarre web outbursts come after he admitted that he had blown $500,000 on energy crystals.
"I am so addicted to crystals, it's like a sickness," he was quoted as saying. "I've spent $500,000 on crystals this year. I checked my bank account last night, and I have $203 left. There's a whole science to this. I'm not crazy."
He recently promoted his new site on Twitter by saying "send me all your celeb photos you take with your camera phones and I will post them on my new blog KINGSPENCER.com and give you credit and $."
Meanwhile, his estranged wife Heidi filed for legal separation on June 8, 2010, at a Santa Monica court citing 'irreconcilable differences' in the paperwork.