Exclusive
EXCLUSIVE: Spencer Pratt Is Broke And Living On Credit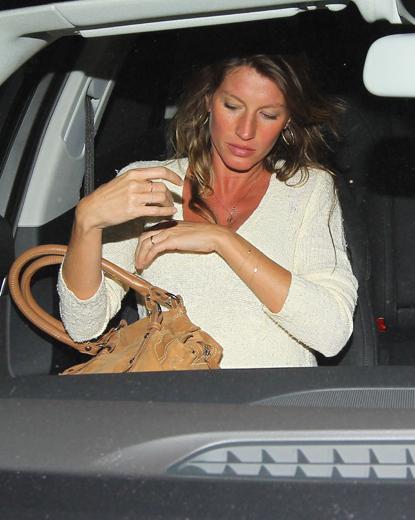 Spencer Pratt's finances are in a state of crisis, RadarOnline.com has learned. The Hills star has spent the majority of his money and is living on credit.
"Spencer blew through all of their money. They've been living on credit. They spent the money they got from The Hills," a source told RadarOnline.com.
EXCLUSIVE INTERVIEW: Heidi Montag Moving In With Friend For TV Show
Pratt has admitted to spending half a million dollars on energy crystals this year. "I am so addicted to crystals, it's like a sickness," he was quoted as saying. "I've spent $500,000 on crystals this year. I checked my bank account last night, and I have $203 left. There's a whole science to this. I'm not crazy."
Article continues below advertisement
Another source familiar with the situation echoed the concern over Spencer's money habits.
"The trouble is that Spencer spends all their money on being famous and although he's very smart when it comes to publicity his business sense is not up to scratch," the source said. "He has a team of people to pay including a lawyer, business manager, publicist and a live-in security guy and this all costs a lot of money.
Pratt's thirst for the high life is also an ongoing issue.
"Spencer and Heidi Montag, Spencer's wife also like to eat at expensive restaurants like Cut in Beverly Hills and Katsuya in Brentwood while she will think nothing of spending thousands of dollars on designer clothes and handbags," the source added. "For his part he has also blown money on guns and classic cars plus expensive vacations too."
Article continues below advertisement
NEW PHOTOS: Heidi Montag New Plastic Look
Despite having accumulated a good amount of income from being on the reality show, from photo shoots, and from other business ventures, Pratt and Montag were spending too much too quickly.
"They should have invested some of their money in property but they are renting the house in Pacific Palisades and that costs around $7,000 a month although they did not pay for the Malibu place where Heidi is currently living."
As RadarOnline.com previously reported, Pratt and Montag's alleged separation last week was simply a publicity ploy.
"The bottom line is that Spencer knows that he cannot make as much money on his own as they can as a couple and that brings pressures in itself."