REPORT: Paris Hilton Caught Smoking Marijuana At World Cup In South Africa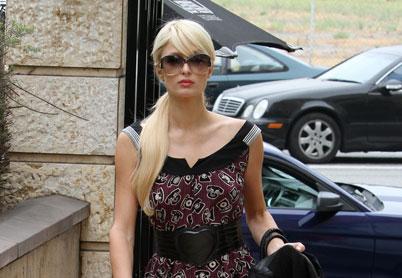 Socialite Paris Hilton has been arrested and released in Port Elizabeth, South Africa according to various news reports.
Hilton was escorted from the Nelson Mandela Bay Stadium for allegedly smoking marijuana on Friday during the Netherlands quarterfinal match against Brazil.
She was taken to the Mount Road Police Station in St. Croix just before 8pm.
Detective Mark Magadlela confirmed to a South African news site that Hilton was indeed at the police station and has since been released. No further details were given.
Article continues below advertisement
A spokesperson for Hilton tells RadarOnline.com they will comment within the hour.
UPDATE:
Hilton's Los Angeles-based lawyer tells RadarOnline.com the 29-year-old has served her probation period, after her 2007 conviction for alcohol-related reckless driving.
A judge placed Hilton on 36 months probation for her 2006 DUI, when her blood-alcohol level was found to be .08, the threshold in California for being a drunk driver.
The probation ended in January, we're told. So in one way, Hilton is in luck by five months.