PHOTOS: Miranda Kerr - The Honeymoon's Over!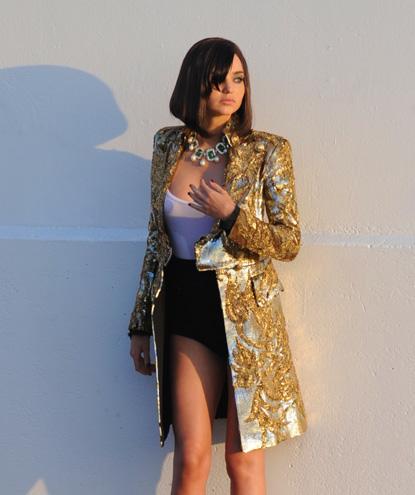 Looks like the honeymoon's over for Victoria's Secret supermodel and newlywed Miranda Kerr.
Kerr - who just returned to Los Angeles on Sunday after her Caribbean honeymoon with new hubby Orlando Bloom - is already back at work; she was photographed doing a photo shoot at Milk Studios in L.A. on Monday, and RadarOnline.com has the new pics.
Bloom, 33, and Kerr, 27, tied the knot in a top secret ceremony. The pair then jetted out to the luxury island of Anguilla where they stayed at The Viceroy hotel for their honeymoon.
Article continues below advertisement
The couple started dating in late 2007 after Kerr repeatedly refused to give Bloom her number because she was dating somebody else.
They made their first public appearance in April 2008 when they attended Sydney's Doncaster Day at Sydney's Randwick Racecourse when the Pirates Of The Caribbean star also met her parents for the first time.
They became engaged only a month ago.
Miranda is one of the Top 10 highest earning models in world while Orlando is starring in a Three Musketeers remake which is due out next spring.