PHOTOS: Lisa Rinna - All American Bikini Girl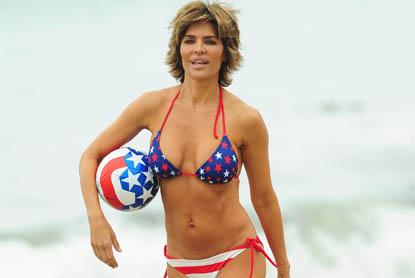 Only days before the Fourth of July, lovely Lisa Rinna is proud to wear her American pride on her sleave - or rather on her bikini - as she frolicked with pals on the beach in Malibu.
It's not just Uncle Sam who's about to celebrate a birthday in July, the former Melrose Place star will celebrate her 47th birthday on July 11.
Lookin' good, Lisa!
Article continues below advertisement