PHOTOS: Lady Gaga Rounds 'Em Up In Texas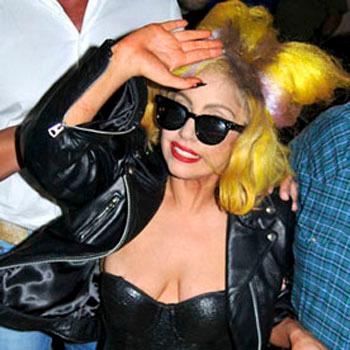 Lady Gaga likes to surprise her fans and she certainly did in the early morning hours of last Friday, RadarOnline.com has learned.
Following her Thursday night performance at the American Airlines Center in Dallas, Lady G made her way to one of her favorite bars -- The Round-Up Saloon.
Lady G had dropped into the hugely popular gay bar a month earlier and obviously liked what she saw.
Gaga is in Houston Sunday night as her international tour continues to sell out the biggest arenas -- and bars.
Article continues below advertisement
Her Little Monsters couldn't be happier.