PHOTOS: Jersey Shore Cast Heads To Police Station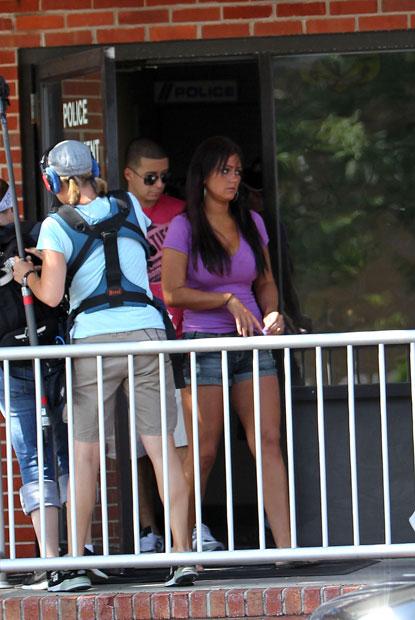 Misery loves company: shortly after Snooki was taken to the police station following her arrest on Friday, other members of the Jersey Shore cast arrived in support of her.
VIDEO: Watch Snooki Get Arrested
"On my way to free Snooki!" J-WOWW wrote on her Twitter page. She arrived at the station accompanied by Vinny and new castmate Deena.
The trio looked somber as they walked into the police department.
Article continues below advertisement
A source told RadarOnline.com that before the arrest, JWoww was "spotted trying to talk Snooki into going back into the house. But Snooki was out of control and seemed drunk."
The police chief told RadarOnline.com that Snooki was arrested for disorderly conduct and that the police are not planning on giving her a blood alcohol test because she was not driving at the time of her arrest.