PHOTOS: Brad Pitt Shaves Off Beard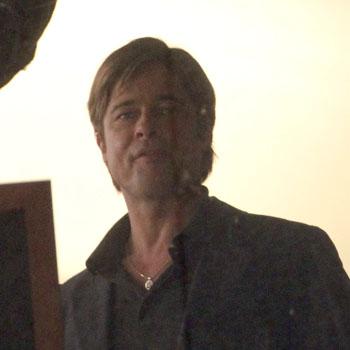 On Monday, Brad Pitt reminded the world just how good looking he is when he surfaced on the Los Angeles set of his new movie clean shaven.
The actor had been sporting a thick, often unkempt, beard for months but showed up on the set of Moneyball looking dashing and beard-free in a trim suit and dark sunglasses. In the film, which also starts Jonah Hill, Brad portrays Oakland A's manager Billy Beane.
Article continues below advertisement
While his beard was not a renowned hit with fans, Pitt's partner Angelina Jolie gave it a diplomatic thumbs up. When asked about the beard, she told Vanity Fair, "I love Brad in every state."