PHOTOS: Alice Who? Its Salma In Wonderland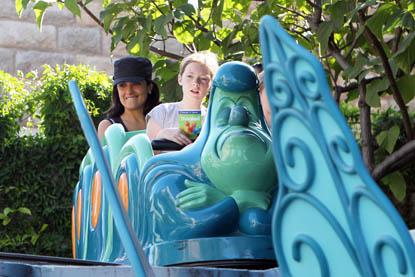 Sexy screen star Salma Hayek was seen on a family outing to Disneyland in Anaheim, California Thursday, and RadarOnline.com has all the pics for you.
The gorgeous star of films such as From Dusk Till Dawn, Frida and Grown Ups was snapped taking her 2-year-old daughter Valentina on rides such as Alice In Wonderland and the Tea Cups, and both of them looked to be having an excellent time on the idyllic Southern California afternoon.
Article continues below advertisement
Hayek, 43, was accompanied on the trip by her mother, Diana Jimenez, and her step-daughter Mathide Pinault. Salma's hubby, French fashion magnate François-Henri Pinault, was not along for the fun.