Oprah Winfrey's Ratings Plummet To All-Time Lows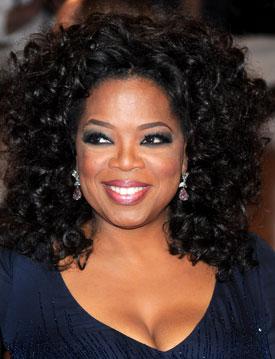 Oprah Winfrey still has a year left before she leaves her daytime talk show, but it seems as if viewers are already getting used to afternoons without the TV icon.
RadarOnline.com has learned that Winfrey's show has sunk to all-time ratings lows three times in a five week-span this summer.
As of July 18, her show - which airs live at 9 am in her hometown of Chicago and airs taped elsewhere in the afternoons - racked up a 2.8 household average, according to Nielsen Media Research, making for numbers down 20 percent from last year's totals. Winfrey, in syndication ratings, tied for ninth place alongside CSI: New York reruns and Inside Edition.
Article continues below advertisement
CONTROVERSY: Oprah An Unappreciated Prophet, Says Stedman Graham
Despite the not-so-great ratings news, Oprah, which was in repeats all week except for Monday, remained the top talk show for the 585th week in a row.
Winfrey, 56, announced last November that she's quitting her daytime talk show in 2011 after 25 years on the air.