NBA Superstar LeBron James To Announce (New?) Team On ESPN Thursday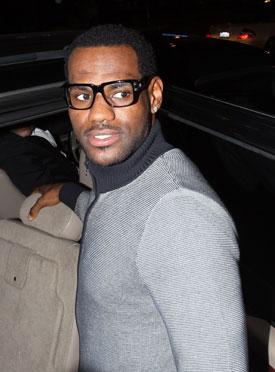 Once-in-a-generation basketball sensation LeBron James will announce the team he will sign with in a televised ESPN special Thursday, RadarOnline.com has learned.
James, 25, sent his first Tweet Tuesday, telling his followers: "Hello World, the Real King James is in the Building Finally. My Brother... gas'd me up to jump on board so I'm here. Haaaa."
One of the most popular and recognizable athletes in the world, James had racked up more than 215,000 Twitter followers in just a day's time, proving he's worth all that endorsement money he pulls in.
Article continues below advertisement