Madonna Gets Slap On The Wrist For Karaoke Party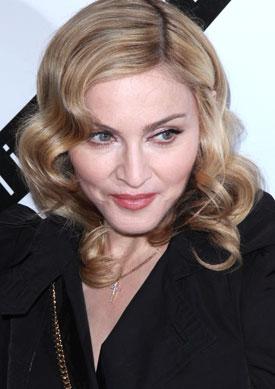 Madonna is used to controversy but she recently found herself in some hot water for something that wasn't even her fault. RadarOnline.com has learned that the superstar got a "slap on the wrist" after her neighbors complained about a party thrown at her London home while she was away.
The Westminster Council wrote to the performer following a karaoke party last month at the star's 10-bedroom Georgian home in ritzy Marlybone. "The letter was only a slap on the wrist for Madonna," a spokesman for Westminster Council told RadarOnline.com. "There would have to be several other violations and complaints before she would be taken before a Magistrates Court under Section 80 of Environmental Protection Act and actually fined.
Article continues below advertisement
"Although she was not present at the time, because she is the actual owner of the property she is the person responsible for any noise violation that takes place."
The council received a complaint on the afternoon of June 27. After inspectors visited the property, they determined that the noise from the karaoke party was loud enough to be a '"statutory nuisance."
When the officers arrived, staff confirmed to them via the intercom that it belonged to Madonna and that she was not present.
A spokesman for Madonna was unavailable for comment.
Her ex-husband Guy Ritchie has experienced similar problems with Westminster Council. They threatened to closedown his nearby Punchbowl Pub because of complaints about noisy customers. Microphones were placed outside the popular bar so that the noise levels could be monitored after the council received 37 complaints from upset locals.
But the Sherlock Holmes director won his battle with the council who decided to re-instate his liquor license at the historic pub.
The bar – which dates back to 1750 – has become a favorite with celebrities such as Jude Law, Justin Timberlake and Jason Statham, with even Prince William.