Levi Johnston "Not The Father Of My Baby," Says Ex-Girlfriend But Engagement To Bristol Palin May Still Be Off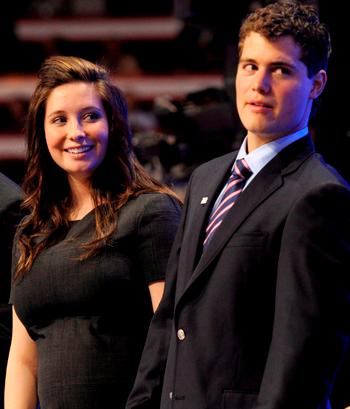 Bristol Palin can breathe a sigh of relief, according to her fiance' Levi Johnston's ex-girlfriend, RadarOnline.com has learned. Pregnant Lanesia Garcia says that Levi is not the man who got her pregnant.
Sarah Palin's daughter Bristol and Levi are parents to son Tripp, 18-months. They were estranged for the last year but recently reconciled and announced their engagement. Then came the shock news that Levi had gotten another girl pregnant during his time away from Levi.
Article continues below advertisement
Garcia tells US magazine that she and Levi dated for 2 1/2 years but haven't seen each other for several years. She says she knows who the father of her baby is, and it is definitely not Johnston.
"Levi is not the father of my baby," she said.
That may not be enough for Bristol to go ahead with her wedding, however. A Facebook picture of Levi with another ex-girlfriend Briana Plum may have been the straw that broke the camel's back for Bristol, E! News is reporting. "Bristol just said, 'Let's hold off on the engagement'," a source told E!