Jennifer Aniston Lends Her Voice To Third Children's Book CD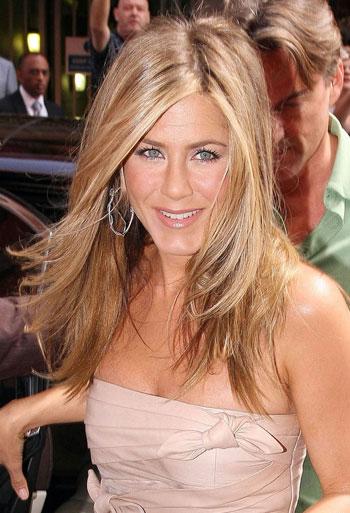 Jennifer Aniston took a break from her busy filming schedule to lend her voice to a children's book series of CD narrations done with her father, actor John Aniston.
The Growing Up Loukoumi Dream Day Winner Version is the third in a series of four books written by Nick Katsoris and features Jennifer narrating with her dad and three young kids who won the National Dream Days contest in 2008.
"Thanks to Jennifer and her dad we're hoping this recording will encourage kids to follow their dreams," Katsoris told RadarOnline.com in an exclusive interview.
Article continues below advertisement
"She Jennifer was amazing. She's one of the most giving people I've ever seen."
Aniston has been a long-time supporter of St. Jude Children's Research Hospital so $2 from the sale of each CD/book combo will be given to the program.
"To be able to work on a project with Jennifer and have her voice narrate words I created is a dream come true," Katsoris said. "It's incredible."
The three lucky youngsters who got to work with Jennifer were Sophie, Lionel and Nika – who respectively dreamed of being a Mars Rover Engineer, a soccer player and a chef on a food television show.
"The book ends with Jennifer saying 'Believe in yourself and dreams come true,'" Katsoris explained.
"Working with Jennifer and her dad has been one of the most rewarding experiences."