How Sun Smart Are You?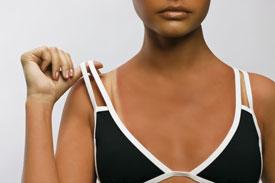 MYTH: I only need to wear sunscreen in the summer or when it's sunny
FACT: Surprisingly, many states with the highest incidence rates of skin cancer are not typically viewed as "sunny locales," including Washington, Minnesota and Vermont. Even on a cloudy day, up to 80% of the sun's ultraviolet rays can pass through the clouds. In addition, sand reflects 25% of the sun's rays and snow reflects 80% of the sun's rays. Further, dermatologists recommend people wear sunscreen daily and reapply sunscreen when outdoors. According to the survey, 80% of Americans do not wear sunscreen on a daily basis most days of the year and nearly three-quarters (72%) do not reapply when they are outside for long periods of time. Of concern is the higher number of African Americans (89%) and Hispanics (70%) who do not reapply sunscreen when outdoors.
Article continues below advertisement
MYTH: I have naturally darker skin so I don't need to wear sunscreen every day
FACT: There is no natural defense from the sun. According to the survey, about one-third of both Hispanics (33%) and African Americans (31%) believe they do not need to wear sunscreen daily because they have a darker complexion. No matter what skin type you have or how your body reacts to the sun, you should always wear sunscreen containing at least SPF 30 to protect your skin from the harmful effects of the sun. Further, people of African, Asian, Middle Eastern and Hispanic decent have higher levels of melanin and therefore are prone to developing hyperpigmentation and dark marks, making it difficult to maintain even-toned skin. The first step to preventing the development of hyperpigmentation is to limit sun exposure and use at least SPF 30.
Plus! Plus! Clarisonic: Beauty Review
MYTH: I have a base tan so I will be protected from the sun
FACT: A base tan, whether derived from tanning directly in the sun or in a tanning bed, is not a foundation to protect your skin from the harmful rays of the sun. Any change in skin color is a sign of damage from ultraviolet (UV) radiation and repeated exposure increases your risk of skin cancer as well as premature skin aging.