EXCLUSIVE VIDEO BLOG: On The Road With Tamar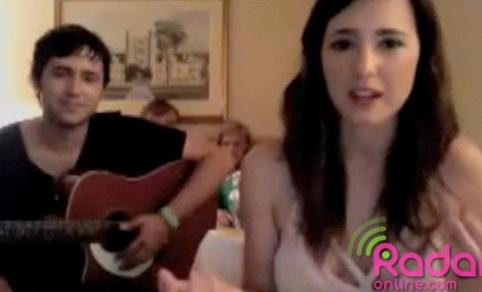 We're on tour with Tamar "New Day" Kaprelian and her "peeps." This week the lovely singer video blogs from Ann Arbor Michigan, and "sings a little song" just for us!
New Discovery: Tamar Kaprelian
Perhaps best-known for winning the OneRepublic "Apologize" Cover Contest in 2008, her new single "New Day" is set to establish her as a singer /songwriter with her own chops. Citing Billy Joel and Paul McCartney as influences, the 23 year old is taking our camera with her on her very-first tour. Come along for the "little adventure" as Tamar calls it!
Article continues below advertisement