Exclusive
EXCLUSIVE: Tony Curtis Making Recovery; Release From Hospital Expected Soon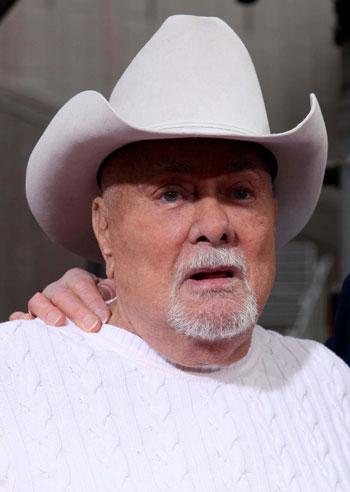 Legendary film actor Tony Curtis was hospitalized in Nevada recently after experiencing breathing problems while at a book signing at Costco.
RadarOnline.com has learned exclusively that Curtis is in stable condition and should be released from the hospital within the next three to four days.
Curtis' manager Michael Einfeld tells RadarOnline.com: "He Tony is in the hospital and is going home after the weekend."
Article continues below advertisement
Einfeld also confirmed that Curtis is currently in stable condition.
"Tony was looking good on Tuesday," a source close to the actor told RadarOnline.com. "He had regained some of his color and the family was hopeful of a full recovery."
According to a source, Tony's estranged daughter, actress Jamie Lee Curtis, has yet to visit her ailing father in the hospital.
Stay tuned to RadarOnline.com for breaking news on Curtis' condition.