Exclusive
EXCLUSIVE: Tiger Woods' Wife In Final Meetings With Divorce Lawyer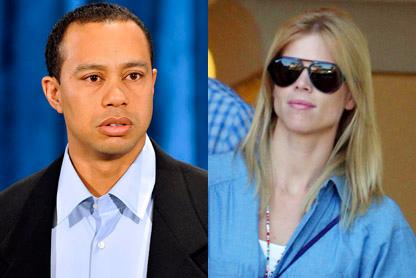 Tiger Woods' wife Elin Nordegren has been in marathon final meetings with her divorce lawyer this week, RadarOnline.com has learned exclusively.
Elin met with one of her attorneys for several hours on Tuesday, and again with the same lawyer on Wednesday.
"They spent a long time together on Tuesday," a source close to the situation told RadarOnline.com. "He came from out of town and they were meeting again for hours on Wednesday.
Article continues below advertisement
"The divorce is very close to being finalized."
DOCUMENTS: Tiger's Sexy Texts & Emails To Other Women
The meetings took place in the house Elin is renting in Isleworth, Florida. She moved into that house after Tiger's secret life of cheating was exposed.
Tiger has remained in the home they once shared in Windermere, Florida, a suburb of Orlando.
"They have agreed to almost everything," the source said. "And when they file the papers there will not be a lot of detail in the public documents. They've worked everything out so that the financial details can remain private."
After Tiger's affair with Rachel Uchitel was exposed, he was romantically linked to more than 12 women, all during the course of his marriage to the Swedish beauty.
BIKINI PHOTOS: Rachel Uchitel At The Pool
Tiger went for sex rehab treatment in Hattiesburg, Mississippi and Elin participated in his therapy.
But things fell apart when Tiger announced his return to golf, prompting Elin to believe her husband didn't really want to change.
Article continues below advertisement
Now, they barely talk.
As RadarOnline.com was first to report - with photos and video - Tiger and Elin were together for the first time in a very long while on June 26 when they threw a birthday party for their daughter Sam. Tiger missed her birthday because he was in California playing in the U.S. Open.
VIDEO: Tiger Arrives, With Gift, To Daughter's Party
His main concern has been that Elin will try to take the kids and move to Sweden but the source says that is unlikely.
Elin will reportedly walk away with approximately $750 million.