Exclusive
EXCLUSIVE: Shocking Charge: Mel Gibson Threatened To Bury Oksana In Rose Garden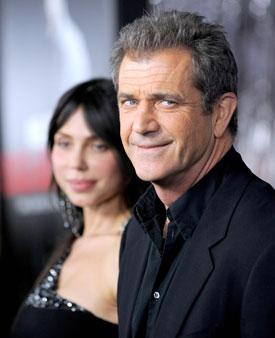 In a bombshell revelation, Mel Gibson threatened to bury the mother of his love child in the rose garden of his multi-million dollar mansion, RadarOnline.com has exclusively learned.
The Braveheart star is in the center of a domestic violence investigation, after RadarOnline.com first revealed he was caught on tape admitting he punched Oksana Grigorieva because she "f**king deserved it".
As we first revealed, the 54-year-old Oscar-winner also threatened to burn down Grigorieva's home.
Article continues below advertisement
"Mel made a series of serious and violent threats against Oksana," a source, with direct knowledge of the situation, told RadarOnline.com.
"When things in their relationship started going badly and he made the first threats against her, Oksana decided she needed to protect herself.
"She made the recordings and on one of them, Mel is heard telling Oksana, 'I will bury you in the rose garden,' which she believed to be a clear reference to killing her."
The rose garden threat is on the 30 minutes of tape submitted to a Los Angeles judge in their custody battle, the source said.
Detectives are looking into a January 6 incident in which Gibson is suspected of punching his ex-girlfriend, leaving her with broken teeth and concussion.
Investigators have already interviewed Grigorieva, who filed the complaint this past Monday.
The incident is being investigated by the same sheriff's substation that handled Gibson's 2006 arrest on suspicion of drunken driving.
Gibson and Grigorieva are battling for custody of their 8-month-old daughter, Lucia.
Despite the police probe and RadarOnline.com's explosive revealtions exposing Gibson's vile and profane tapes, in which he tells Grigorieva she risked being "raped by a pack of n****rs" because of her dress, the embattled actor has yet to comment.