Exclusive
EXCLUSIVE: Rep: Charlie Sheen's Wife Finishes 'Stress Management'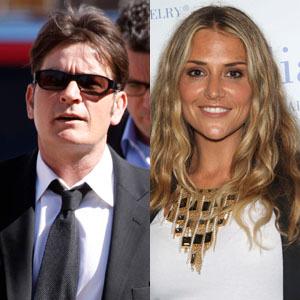 Charlie Sheen's estranged wife Brooke Mueller has completed a stress management program and is heading back to Los Angeles to begin her new life, RadarOnline.com has exclusively learned.
Brooke spent 30-days voluntarily receiving treatment at an undisclosed location in Southern California where she worked with professionals, including a nutritionist and a personal trainer, to help her find new and healthy ways to deal with stress.
Article continues below advertisement
There has been much speculation about Brooke's cause for treatment, but her spokesperson, Elliot Mintz tells Radaronline.com that Brooke has maintained her sobriety and was not in a rehab facility.
"Brooke received professional help in the area of stress management," Elliot told us.
"She recognized that it would be in her best interest to deal with personal issues involving stress that have the potential for challenging her sobriety. By seeking proper guidance, she will now be able to continue to resist returning to old behaviors."
And when asked if Brooke has been in contact with Charlie or the twins, Mintz tells Radaronline.com that he didn't know about Charlie, but she did recently spend some quality time sailing with the twins.