Exclusive
EXCLUSIVE: Rehab-Bound Rachel Uchitel Did Drugs With Tiger Woods -- Read Their Emails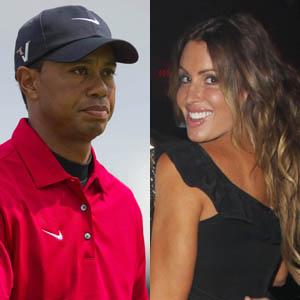 Rachel Uchitel is the newest addition to Celebrity Rehab, and RadarOnline.com has learned Ambien is the drug of choice that landed her there.
We've also learned that she did the drug with Tiger Woods, using it to enhance sex.
In email messages between Uchitel and Woods, obtained exclusively by RadarOnline.com, Tiger asks for Ambien and Rachel says she's worried about being addicted.
"Would it be possible for you to get us some more Ambien," Woods wrote to Uchitel in a November, 2009 email.
Article continues below advertisement
Uchitel responded, "Ok, but we need to talk about this. I don't know how to deal with us possibly being addicted to prescription meds.
"What can I say to make you stop taking Ambien excessively? What can I do to prove that I'm worried?"
NEW PHOTOS: Tiger Woods Wife – Looking Great Is The Best Revenge!
As RadarOnline.com previously reported, the New York party planner was known to have taken Ambien with Tiger while they had sex, and based on her upcoming Celebrity Rehab stint it appears she hasn't stopped and now realizes she needs help.
"I feel like taking pills is my only alternative!" Woods answered to Uchitel's concern.
There has been no indication that Tiger is addicted to Ambien, but it is known that he used it with Uchitel to add fuel to their sex life. Ambien is a sedative and hypnotic, but also is known to increase sexual pleasure immediately after it is taken.
Uchitel will be a cast member on the fourth season of VH1's Celebrity Rehab with Dr. Drew, alongside Janice Dickinson, Jeremy London, Leif Garrett, Shauna Sand, Jason Wahler and Jason Davis.
The reality TV show is expected to air on VH1 later this year.