Exclusive
EXCLUSIVE: Michael Lohan Tells Lindsay - "Sober House Is NOT Rehab"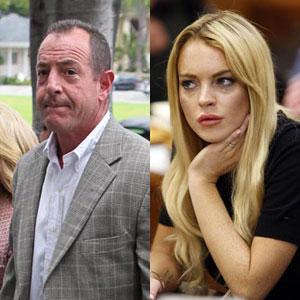 Lindsay Lohan may be trying to put off jail time by checking into a sober living facility, but it's not good enough for her dad, Michael.
In an exclusive interview with RadarOnline.com, Michael Lohan says his daughter needs to GET sober before she lives sober.
"I'm happy that she's taking positive steps, but a sober house is NOT a rehab and it does not detox someone off prescription drugs," Lohan told RadarOnline.com. "It a sober house serves no purpose other than staying clean off non-prescription drugs and alcohol. In Lindsay's case, the prescription drugs ARE the problem."
Article continues below advertisement
Michael, who has long been adamant about keeping Lindsay out of jail, tells RadarOnline.com that he's finally come to grips with Lindsay's jail sentence. However he says he hopes Judge Marsha Revel will let Lindsay put it off just long enough to get clean and sober first.
"She needs to appeal her case, buy some time and detox off prescription drugs," Lohan said. "Even if she can't avoid jail, at least she will do her time completely clean and in the right frame of mind."
On Wednesday, Lindsay checked into the sober living facility Pickford Lofts, founded by famed Los Angeles Attorney Robert Shapiro. Lindsay has reportedly hired Shapiro to help appeal her case.
EXCLUSIVE VIDEO & PHOTOS: Lindsay Emerges From Hiding - To Shop
Lindsay has been ordered to surrender to authorities by Tuesday, July 20 to begin serving her 90 day jail sentence, to be followed by 90 days in rehab for violating her probation related to her 2007 DUI conviction.