EXCLUSIVE: Michael Lohan: "I Have More Important Issues To Deal With Than Kate Major"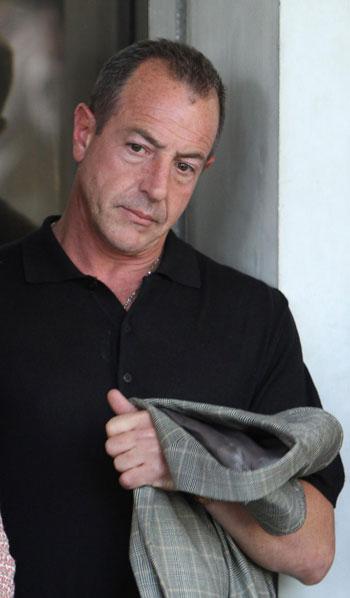 Michael Lohan doesn't seem to be sweating the harassment charges brought against him by his fiancée Kate Major.
In fact, Lindsay's dad told RadarOnline.com that like Kate, he's confident that the truth will come out, but it will favor him.
"I have more important issues to deal with than Kate Major," he told RadarOnline.com exclusively. "The last few months have been hard with her, and dozens of people will come forward to say why. I'm tired of being used by people who need to make up stories to make money off of others."
Article continues below advertisement
As RadarOnline.com reported, Kate filed a restraining order against Lohan on Wednesday and has charged him with Second Degree Harassment.
Kate claims Lohan tossed a chair she was sitting on, causing her fall out of it and hit a wall before kicking her in the face, she says.
But Michael tells a different story. "First of all, she wasn't sitting on a chair, she was on the couch, and there are no chairs near walls in that room," Lohan told RadarOnline.com.
"I'm a boxer. I'm a martial arts expert. Don't you think if I kicked her, she would have bruises all over her face? I saw the picture she gave police and all she has is a cold sore on her lip."
Lohan says his attorneys have met with police and they told him that there is no proof to back up Kate's accusations. She claims to have pictures of her various injuries.
"Why is it that people can date for three years - or in this case, eight months without anything like this ever being reported, and then suddenly they break up and all of these accusations come to life?" Lohan asked.