Exclusive
EXCLUSIVE: Mel Gibson's Lawyers To Meet District Attorney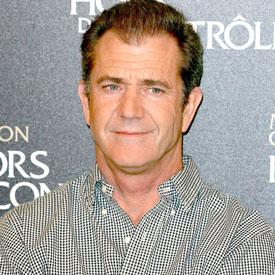 Mel Gibson's lawyers are going straight to the top, RadarOnline.com has exclusively learned.
As the Sheriff's Department continues its domestic violence investigation of Mad Mel, the actor's legal team has booked an appointment with one of the senior most officials in the Los Angeles District Attorney's Office.
The meeting with Deputy District Attorney John Lynch will take place in the next three to five days, we've learned.
Article continues below advertisement
"Even though the case hasn't been formally turned over to the District Attorney's office yet, investigators from the Sheriff's Department are in constant contact with Lynch's staff," said one law enforcement official.
EXCLUSIVE AUDIO: Out Of Control Mel Gibson Says He'll Burn Down House After Demanding Sex
"The meeting is expected to be informal, but the fact that Mel's lawyer is meeting with Lynch even before any criminal charges have been filed, is very revealing.
"Mel's lawyer and Lynch have known each other for years have mutual respect for each other."
The actor's lawyer is also set to meet with police probing Mel's violent confrontation with ex-lover Oksana Grigorieva, next week, as RadarOnline.com was first to reveal.
Oksana claims Mel punched out her front teeth and threatened to kill her several times.
She recorded him on the phone — tapes released exclusively by RadarOnline.com — because she was afraid for her life, according to one source.
Article continues below advertisement
"The evidence against Mel is very, very strong," said one insider.
"He could be potentially facing state prison on charges ranging from assault and battery, criminal threats, child endangerment.
Mel's lawyer is working overtime to keep the actor out of legal trouble, said the source.
EXCLUSIVE PHOTOS: See The First Photos of Mel and Oksana In a Passionate Embrace On The Beach
"For Mel's lawyer to take the time to meet with Lynch shows that Mel's camp is on the defensive."
Mel and Oksana will face off in court on Tuesday, July 20 during a temporary restraining order hearing, which is expected to be closed to the public.