Exclusive
EXCLUSIVE: "Mel Gibson Is A Typical Abuser," Says Domestic Violence Support Group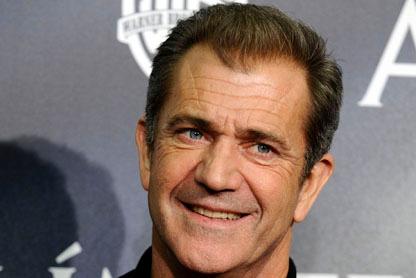 The shocking revelation that Mel Gibson said his former girlfriend and the mother-of-his-child, Oksana Grigorieva, deserved to be hit has enraged anti-domestic violence groups.
On a tape that RadarOnline.com exclusively revealed on Wednesday, a teary Oksana is heard asking Mel, "What kind of a man is that who would hit a woman when she is holding a child in her hands, hitting her twice in the face?"
Article continues below advertisement
"What kind of a man is that?" the Russian musician repeats, who secretly taped the Braveheart star because she was afraid of him after several death threats. He responds with "You know what — you f**cking deserved it."
A support group that protects battered women can now explain exactly what kind of man would do such a terrible thing.
"He is obviously a typical abuser," Rita Smith, the Executive Director of the National Coalition Against Domestic Violence told RadarOnline.com in an exclusive interview. "He admitted he hit her and she deserved it. He's wrong. She couldn't possibly do anything that would deserve being hit."
MORE ON:
Oksana Grigorieva
WORLD EXCLUSIVE: Mel Gibson Caught ON Tape Admitting He Hit Oksana
Smith said that Mel should not be allowed to be around Oksana and their baby daughter, Lucia. "Anybody who takes a swing at a woman who is holding a child is not to be trusted."
Sources close to Oksana claim she was left bloodied and bruised, and had her two front teeth knocked out during the violent confrontation with Mel. Now, RadarOnline.com is revealing even more content from the tape and this time Mel admits to hitting Oksana twice in the face while she was holding eight-month-old Lucia.
"His attitude is that it is OK to use violence," Smith told RadarOnline.com. "His lack of concern for the safety of Oksana and his child is a major problem."
Smith says the law doesn't always prevent the victims of domestic violence. "The consequences are not steep enough and until they are it will continue to happen."
Mel's celebrity status doesn't make him above the law. "He may be Mel Gibson, but he's no different than any other abuser," she concluded."