Exclusive
EXCLUSIVE: Lindsay's Plan to Stay Out of Jail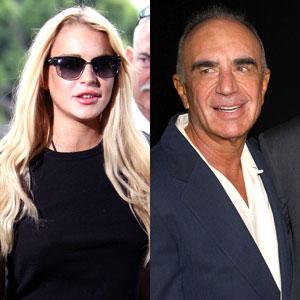 Lindsay Lohan has figured out how to work the legal system and possibly stay out of jail for six months to a year, RadarOnline.com has learned exclusively.
A source close to the situation tells RadarOnline.com that by appealing her 90-day jail sentence for a probation violation, Lindsay will buy herself some time.
"Lindsay's lawyer only has to file a notice of appeal with Judge (Marsha) Revel, and under terms of California law--particularly misdemeanor probation appeals--the defendant must be granted bail," the source said, "Judge Revel will be forced to give Lohan bail pending the appeal, and Lilo wouldn't even have to appear in front of Judge Revel again."
Article continues below advertisement
The insider goes on to say, "the appeal will take six months to a year to be heard. It's highly unlikely that Lohan's appeal will be successful. However, it will keep her out of jail for at least the next six months to a year."
While Judge Revel is required to legally grant her bail, the source added: "Judge Revel could order Lohan into the 90 day in-patient rehab program immediately." RadarOnline.com first reported Lindsay's attorney Shawn Chapman Holley quit on Thursday after finding out that Lindsay was lawyer shopping.
MORE ON:
Shawn Chapman Holley
VIDEO: Lindsay Lohan Cries As She Begs Judge For Forgiveness
A source close to Lohan says, "Lindsay met with two prominent criminal defense attorneys on Wednesday, but both refused to take the case because of her bad attitude. Lohan blames everyone around her for her circumstances, and she is absolutely unaccountable. She is an attorney's worst nightmare because she simply refuses to follow any advice that she disagrees with."
If she isn't given a reprieve, Lohan will begin serving her 90 day jail sentence on July 20.