Exclusive
EXCLUSIVE: Lindsay's Inferno Director Banned From Jail Visit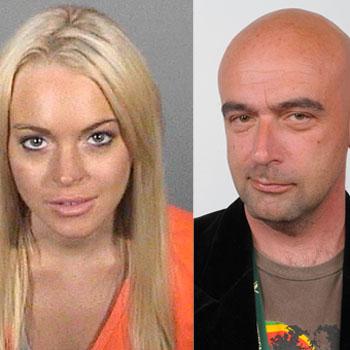 Matthew Wilder, the director of Lindsay Lohan's new movie Inferno, told RadarOnline.com that he was banned from seeing the jailed actress and that he still hopes to start production on the film this fall.
Wilder – who is helming the project about the life of porn star Linda Lovelace – was turned away after attempting to visit Lohan at the Lynwood Correctional Facility.
"It was really frustrating because I wanted to see Lindsay in person on Saturday to try and lift her spirits," he said. "I went down to Lynwood and filled in all the paperwork and waited in line for about 45 minutes only to be told at the last minute that I could not see her because she had used up all her visits. I immediately called her assistant, Eleanor, and she told me that she would in fact not be able to see anybody which was really frustrating.
Article continues below advertisement
"I'm told Lindsay's spirits are good but that it's difficult for her, as it would be for anybody, to be locked up in a small cell like that."
Still, he believes that the troubled star will be ready to start filming Inferno this year once she has completed a stint in rehab as part of the punishment handed out by Judge Marsha Revel.
"We had a producers meeting yesterday and if everything goes to plan we are hoping to start shooting Inferno around November 10, 2010, which would be great.
MORE ON:
Judge Marsha Revel
"To tell you the truth I don't know if all of this publicity about Lindsay will be good or bad for the movie and we are all just itching to get started at this point.
"Hopefully, she can draw from her experiences and when she comes back from rehab she can shows everybody exactly what she can do. Despite everything we still have a lot of confidence in her and back her 100 percent for Inferno." The young director has gone out on a limb to get Lohan for the role and is hoping that she can pull through for him when the cameras actually start rolling.
In Inferno, there will be some artful full frontal nude shots of Lohan as she tries to portray tragic porn star Lovelace.
Both Courtney Love and Anna Faris had been rumored to play Lovelace before Lohan emerged as the frontrunner.
In recent years, while Lohan's personal life has been plagued with controversy, her movie career has gone into a tailspin as well.
PHOTO: See Lindsay's New Mug Shot
Lohan has been missing from the big screen since 2007's psychological stripper flop I Know Who Killed Me. Her last hit was 2004's Mean Girls.