EXCLUSIVE: Lindsay Lohan's Camp Insist Old Lawyer Is New Again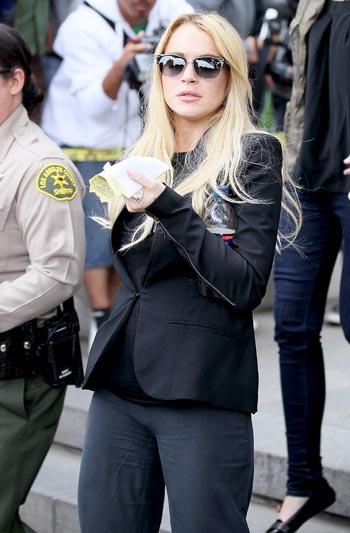 Shawn Chapman Holley is poised to make the legal equivalent of back-from-the-dead to represent Lindsay Lohan at court Tuesday, as she surrenders for a 90-day jail stint, according to those close to the troubled star.
Lohan sources tell RadarOnline.com Chapman Holley will be alongside the 24-year-old as she submits to a Beverly Hills judge to begin her 90-day sentence at a nearby jail.
The legal eagle is yet to comment.
Article continues below advertisement
Lohan was spending her final night of freedom dealing with a game of lawyer swap, after Robert Shapiro, most well-known for being part of O.J. Simpson's defense team, informed the Judge Marsha Revel he was no longer representing her.
But a source close to Lohan insisted, "Shawn never really left, Bob had been there guiding us... he was great, but he was just consulting, that's all he ever was."
Chapman Holley never signed the substitution of attorney form last Friday, a move that would have rid her of the case for good.
Shapiro's sudden and abrupt move, which coincided with Lohan checking out of the sober house he runs, prompted speculation that Lohan would attempt to appeal Judge Revel's decision.
But the source, familiar with Lohan's state of mind, insisted: "She'll be there in court."
Lindsay's in a really good place," added the source. "We're all in a really good place... but, you know she's scared. It's just a compete circus."
The Deputy District Attorney who prosecuted Lohan, Danette Meyers, said she was unaware why Shapiro had quit the case or whether Chapman Holley would be in court when the actress surrenders.
"My advice to the defendant, Ms. Lohan, is to show up tomorrow, on time," Meyers told RadarOnline.com.
"If not, the People will be asking for a bench warrant, immediately."