Exclusive
EXCLUSIVE: Lindsay Lohan Responds To Being Called A 'Train Wreck': 'HaHaHaHaHaHaHaHaHa'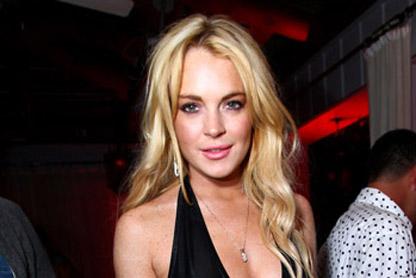 It's Lindsay Lohan vs. the Voyeur Nightclub waitress Round Three.
Round One: Lindsay tweeted Thursday night that a waitress had punched her during her 24th birthday party.
Round Two: RadarOnline.com was first to report, the waitress Jasmine Waltz -- who has dated Ryan Seacrest, pop star Jesse McCartney and Paris Hilton's ex Doug Reinhardt -- said "that disturbed little train wreck is delusional!" and "I did not hit her... but I'd like to."
Article continues below advertisement
Now it's Lindsay's turn.
When notified of Jasmine's response-- Lindsay simply wrote to RadarOnline.com:
"Hahahahahahahahaha"
The root of the apparent tension between the pair is reportedly a three-way love triangle between Lohan, Waltz and British rugby player Danny Cipriani.
Cipriani was partying alongside Lohan at her birthday bash and is reportedly also a former flame of Waltz.
Lindsay also exclusively told RadarOnline.com "She'll (Jasmine) never be as pretty as Megan Fox - who apparently she says she 'looks like.'"
Who's going to throw the next punch? Stay tuned.