Exclusive
EXCLUSIVE: Kourtney Kardashian Sued By Clothing Store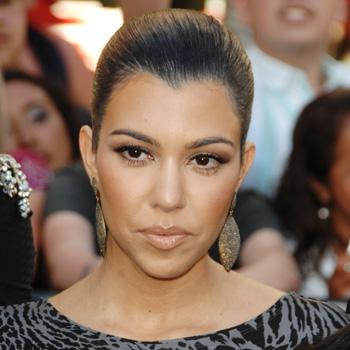 Kourtney Kardashian has been slapped with a lawsuit by a clothing apparel company for children and RadarOnline.com has all the exclusive details.
A small claims lawsuit was filed on July 1, 2010 in Van Nuys, California by Flowers by Zoe naming Kourtney as a defendant, along with 'Smooch,' a children's boutique she owned with her mother, Kris.
DOCUMENTS: See The Court Papers Filed Here
The lawsuit filed is listed as a "Complaint for Money" and the store is seeking $2,331.23 in damages for non-payment.
Article continues below advertisement
The documents also state:
"On or about March 23, 2010, the Defendants Kourtney and Smooch became indebted to the Plaintiff Flowers by Zoe on an open book account for money due as provided in C.C.P. Section 337a, at the special insistence and request of the Defendants, for credit provided for the purchase of goods, wares, merchandise or services rendered."
Smooch went out of business last year and the new mom wrote on her website at the time, "My mom and I opened our children's clothing boutique Smooch six years ago. My grandmother has had a children's boutique in La Jolla for 30 years now, and it was always a dream of my mom's and mine to have a store of our own.
MORE ON:
Celebrity Justice
"I used to work in the store all day, every day, stay hours after closing and was obsessed with it… Smooch was my baby! After thinking about it long and hard, we have decided to close Smooch.
"This does make me sad, but I also know that I don't have the time (especially now that I will have my baby boy to take care of) that the store deserves to be the Smooch that was created. It is just not the same without me and my mom there to run it."
The next hearing is scheduled for January 3, 2011.