Exclusive
EXCLUSIVE: Jesse James Refused To Pay For Agreed Upon Therapy Sessions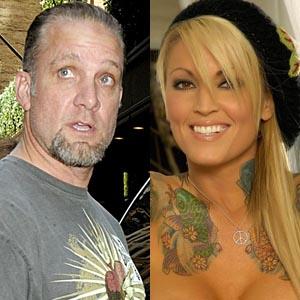 Jesse James allegedly claimed that he was too broke to pay for $175 therapy sessions with his ex-wife Janine Lindemulder and their daughter Sunny James, a source told RadarOnline.com.
James is relocating to Austin, Texas, with his entire family after winning a bitter custody battle with Janine and has already splashed out on a new $2 million home.
Court Documents: Read The Verdict
"Janine wanted to do the therapy but Jesse claimed that he could not afford to pay for the sessions after originally agreeing to do them," the source claims. "The guy has seven businesses, one of which is in Texas and he has just bought a big new house too. Janine believes that this is another example of 'parental alienation' being adopted by Jesse.
Article continues below advertisement
"Although the commissioner gave Janine permission to have Sunny until she starts at her new school in Austin, Janine waved that provision because her daughter was really looking forward to the move with her step sister and brother."
The therapy was aimed at helping Sunny adjust to the many changes in the family. "Sunny has started to act out and Janine felt that they would all benefit from the sessions which were approved by the court. Eventually, Janine saw the therapist by herself but the sessions are on hold now," the source added. "She still intends to move to Texas though the court made provisions for her to see her daughter each month if she remains in California.
"Janine still wants Sandra Bullock to be involved with her daughter and Jesse's other two kids."
At the last custody hearing, Commissioner Thomas Schulte ruled that both parents will have joint legal custody of the six-year-old but that it was in the child's best interest for her to go with her dad to live in Austin.
The judge ruled that Sunny had a great bond with her older siblings, Chandler and Jesse James Junior, and was thriving while living with her father.
The feuding pair are due back in court next month to try and sort out the financial aspects of their custody agreement.