Exclusive
EXCLUSIVE: Jersey Shore Strike Is Over! Cast Finalizes Contracts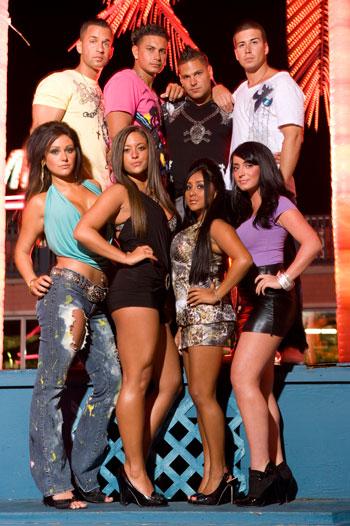 Four cast mates of MTV's hit show Jersey Shore have reached a contract agreement, RadarOnline.com has learned exclusively.
"J-Woww, Snooki, Mike The Situation and DJ Pauly D got the deals they asked for," a source told RadarOnline.com.
While that is good news for the four fan favorites, the remaining three are holding out for a more lucrative financial deal.
"Vinnie, Ronnie and Sammi are still arguing about their contracts and want more money," said the source.
Article continues below advertisement
But the show must go on- even without the trio. This means that MTV has made their final offer and if the three don't accept, the show will begin shooting without them.
According to RadarOnline.com's insider: "They just have to agree or MTV is going to move on without them."
When contacted by RadarOnline.com, an MTV rep said they "don't comment on any contractual negotiations." However, the rep did say production "is on schedule."
"Everyone is thrilled and ready to go," our source added. "They are happy MTV came through."
UPDATE:
MTV has just confirmed what RadarOnline.com reported earlier, that the Jersey Shore cast will be returning for the third season of the reality show.
A spokeperson for the network told RadarOnline.com, "MTV is pleased that the Jersey Shore cast are returning to Seaside Heights to continue production on Season 3.
"Not only have they become a part of the MTV family, but fans worldwide have fallen in love with them."
The second season of the hit show premieres on MTV on July 29.