Exclusive
EXCLUSIVE: Jeremy London's Wife Was Booted From Her Rented Home Days Before Checking Into Celebrity Rehab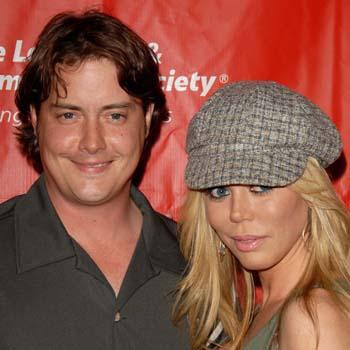 Jeremy London's wife, Melissa London, was given a 30-day notice by her landlord and told to move out just days before she announced she was checking into Celebrity Rehab with her husband, RadarOnline.com has learned exclusively.
Melissa checked into the Pasadena Recovery Center Sunday afternoon, telling RadarOnline.com exclusively, "I'll be in the adjacent center." As RadarOnline.com reported, Jeremy and Melissa have had a long history of drug abuse, which led them to lose custody of their 3-year-old son Lyrik. It would make sense that Melissa would want to seek treatment as well--- however a well-placed source tells RadarOnline.com there may be another reason for Melissa's move.
Article continues below advertisement
"Her landlord gave her a written 30-day notice to move out. Melissa was disturbing the other tenants in the house with her late night drug-induced craziness," the source told RadarOnline.com. "The police were constantly coming to the house."
According to the source, another point of contention was that Jeremy was consistently "crashing" at the house, sleeping all day and acting erratically at night.
"Jeremy freaked everyone out every time he was there," the source told RadarOnline.com. "He never paid rent, he was freeloading off of Melissa. The landlord finally told him he wasn't welcome to stay at the house anymore and that's when he moved into a local motel."
As RadarOnline.com reported, Jeremy was switching off between Melissa's house and a Ramada Inn in Palm Springs, Calif., when he says he was kidnapped at gunpoint by several men and forced to smoke drugs last month.
When contacted by RadarOnline.com for comment, Melissa's landlord said, "She agreed to move out. I wish her the best on Celebrity Rehab."