Exclusive
EXCLUSIVE: Jeremy London About To Be Evicted From Rundown Bungalow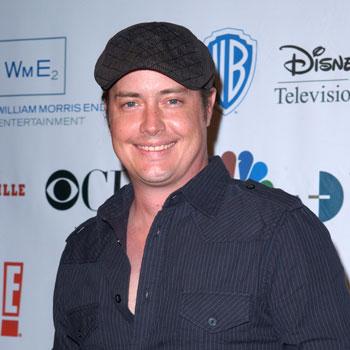 Former Party Of Five star Jeremy London is about to be evicted from his West Hills, California, home, RadarOnline.com has learned.
Still, the troubled actor has continued living at the home despite the electricity being turned off.
Bizarrely, London even continues to cut the grass in the front yard!
The bank put his rundown bungalow into foreclosure after London fell thousands of dollars behind on his mortgage payments but the former star is behaving as if nothing has happened.
Article continues below advertisement
"He has been living there for the past couple of weeks and his blue Range Rover has been parked outside," a neighbor told RadarOnline.com exclusively.
"It looks like the electricity has been cut off because there were no lights on at night although he did cut the grass on the front lawn.
"He hardly goes out during the day and has been behaving very strangely considering the house is now in foreclosure."
A realtor familiar with the property told RadarOnline.com the property has been foreclosed upon by the bank and the eviction process is in progress.
"There is nothing that he can do," said the source.
"It could take several months for the eviction to take place and the house is not officially on the market just now."
RadarOnline.com recently revealed that the 37-year-old actor is planning to check into Celebrity Rehab following the bizarre incident in Palm Springs during which he claimed three men held him for hours.
MORE ON:
hollywood happenings
Article continues below advertisement
London said they drove him around town, made him buy and give out beer and forced him to smoke drugs.
RadarOnline.com reported exclusively that the same night in question, London repeatedly tried to climb a tree at a hotel, abandoned his beat-up Land Rover and later tried to slap both his mother and twin brother with a restraining order, which was eventually denied.
London has a history of drug problems.
Brandon Adams has been charged in connection with London's alleged kidnapping.
He is being held on $500,000 bail at Larry D. Smith correctional facility in Palm Springs, California.