Exclusive
EXCLUSIVE: Inferno Director Says Financiers, Film "100 Percent" Behind Lindsay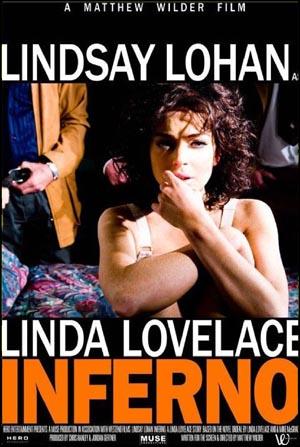 Financiers behind Lindsay Lohan's comeback movie Inferno have agreed not to pull the plug on the project, despite the fact that she could now be out of action until Christmas, RadarOnline.com has exclusively learned.
Inferno director Matthew Wilder had hoped to start filming in late August.
But that is now not possible, after Lindsay was sentenced to 90 days in jail, followed by 90 days in rehab for violating conditions of her probation related to her 2007 DUI conviction.
Article continues below advertisement
Wilder told RadarOnline.com: "We still have financial backing in place – in fact the financiers have doubled their efforts to get the movie made since Lindsay was sentenced.
"I want people to know that we are all still behind Lindsay 100 percent and that we have not approached anyone else to play the part of Linda Lovelace.
"We are waiting to see how her schedule pans out. If she's released too close to Christmas then we may wait until 2011 until we start filming- but we will just have to wait and see.
"I think the sentence was harsh and to some extent she was a victim of her own celebrity but we all still want her for Inferno."
Wilder would not reveal if he has had any private conversations with Lohan since she was sentenced last week.
But he admitted that the punishment was "problematic."
The young director has gone out on a limb to get Lohan for the role and is hoping that she can pull through for him when the cameras actually start rolling.
Both Courtney Love and Anna Faris had been touted to play Lovelace before Lohan emerged as the frontrunner.
In recent years, while Lohan's personal life has been plagued with controversy, her movie career has gone into a tailspin as well.
Lohan has been missing from the big screen since 2007's psychological stripper flop I Know Who Killed Me. Her last hit was 2004's Mean Girls.
EXCLUSIVE VIDEO INTERVIEW: Lindsay Lohan's Mom Says Partying Reports Are "Absolute Lies"