EXCLUSIVE: "Every Girl Cried At One Point," Says Bachelor Pad Insider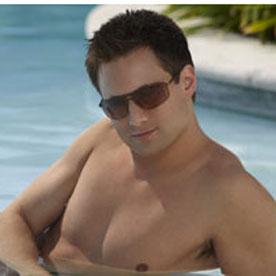 When fans think of The Bachelor or The Bachelorette, they picture hook-ups and heartbreak but now viewers can experience even steamier scenes and heavier tears in ABC's new competitive reality show, The Bachelor Pad.
RadarOnline.com has exclusive details on scandalous behind-the-scenes shenanigans between the most controversial characters from reality TV's hottest dating shows.
"It was an emotional rollercoaster for the contestants," an insider told RadarOnline.com. "By the end of filming every girl cried at one point."
Article continues below advertisement
"The challenges on the show were more mental than physical," revealed our source. "Everyone filled out closed ballot questionnaires on deeply personal topics such as 'Who has the worst boob job?' and 'Who is the biggest player?'"
VIDEO: Bachelorette Ali Gets Serenaded Three Times In One Show
But then in a surprise twist the producers revealed the results, which caused massive amounts of mayhem and floods of tears. This was particularly crushing for former Bachlelor contestant Elizabeth Kitt who was voted as having the worst boob job in the implant-filled house.
Other scandalous stunts included a blindfolded kissing contest.
Luckily, Kitt has now gotten over her embarrassment and is telling all her friends to tune in.
"This is seriously going to be the best show on television," she wrote on her Facebook page. "We did a good job of making it entertaining, that's for sure!"
Nineteen former The Bachelor and The Bachelorette contestants will be living in The Bachelor mansion and competing in the reality/competition show. Each week, they'll go head-to-head in competitions for immunity and the opportunity to go on a date with the contestants of their choice.