Exclusive
EXCLUSIVE: Ed Swiderski Is Partying Like A 'Bachelor' Again!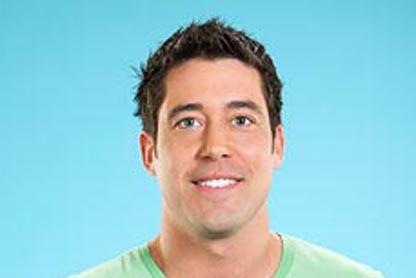 The ring is barely off former Bachelorette Jillian Harris' finger and her ex-fiance Ed Swiderski is already enjoying wild nights out on the town.
Just days after the reality TV lovebirds announced that they'd split, Swiderski was partying in his hometown of Chicago and enjoying the city's hot club scene.
Swiderski has been out club-hopping with buddy David Vargas, a contestant on the third season of The Bachelorette, who also lives in the Windy City.
Article continues below advertisement
Former friends call Ed "a player" who was "doing shady stuff during their relationship," RadarOnline.com exclusively reported on Wednesday.
"He's acting like a single guy," an insider exclusively told RadarOnline.com. "He's already moved on and made a fresh start."
Jillian has reportedly moved out of their Chicago condo and gone back home to Kelowna, B.C., Canada, leaving room for Ed to turn it into a real Bachelor pad.
"We have just been having a tough time, and I needed to go back home," Harris told OK! magazine.
EXCLUSIVE: 'Bachelorette' Jillian Harris Forced To Give Back Diamond Ring To ABC
Her other half wasn't pining for long. RadarOnline.com has video showing Swiderski fooling around on the 4th of July, recklessly lighting a firecracker on his friend's head, while drinking with a bunch of buddies.
VIDEO: The Bachelor's Ed Swiderski Lights A Firecracker On His Friend's Head!
Ed and Jillian's whirlwind television romance culminated with him proposing to her last July with a $60,000 Neil Lane platinum and diamond ring.
Jillian was chosen to be the Bachelorette after she was rejected by Jason Mesnick in the 13th season of The Bachelor; she was the second runner-up.