Exclusive
EXCLUSIVE DOCUMENT: Michael Lohan Asks Judge To Include Prescription Pills As Part Of Lindsay's Drug Testing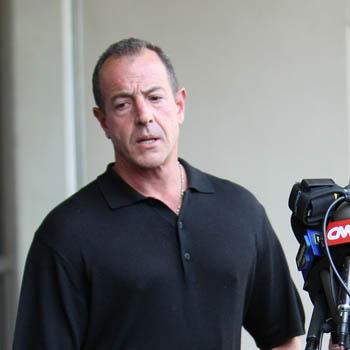 As Lindsay Lohan counts down the days to the start of her jail time, her father Michael Lohan is still determined to get her off prescription medication.
Read The Letter
And to prove his point, he's fired off a stern letter to the court asking that her random drug testing include checking for prescription drugs, RadarOnline.com has confirmed exclusively.
Article continues below advertisement
As RadarOnline.com reported, Lindsay's probation report confirmed she has prescriptions for several powerful medications including Nexium (for acid reflux), Zoloft (antidepressant), Trazadone (antidepressant), Adderall (a stimulant used for attention deficit disorder) and Dilaudid (a painkiller).
Michael's letter to the court calls Lindsay's prescription drug use "a giant legal loophole." The letter explains that Lindsay continues to test positive for amphetamines and opiates but is not violating her probation because she has a doctor's 'OK' to take those prescription medications.
"The defendant was tested for drugs and alcohol on May 27, 2010, and the test was positive for amphetamines," the letter reads. "This is not a violation of probation as the test result is positive because of the drug Adderall. The next two tests on June 2, 2010, and June 7, 2010, were positive for amphetamines and opiates. This is not a violation of probation, as these tests were positive for Adderall and the pain medication Dilaudid."
Pamela Hasselhoff Starts Jail Sentence
The letter continues, "Mr. Lohan does not believe his daughter has any medical reason to take any prescription drugs at all, much less regular use of amphetamines and opiates. She is in good health. Mr. Lohan therefore asks the court to disallow these prescription medications immediately, and to disallow them for the remainder of the term of her probation, including during any period of incarceration. Mr. Lohan also believes strongly that the doctors who are prescribing them should be investigated for unlawful over-prescribing of medication."