EXCLUSIVE: David Boreanaz Being Sued For Sexual Harassment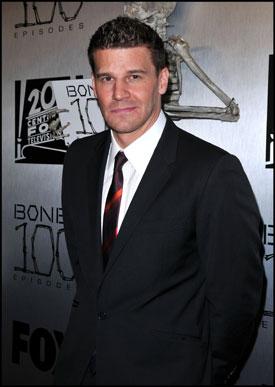 Bones star David Boreanaz, who has been caught in two extramarital affairs, is now being sued for sexual harassment by an actress, RadarOnline.com has learned exclusively.
The lawsuit will be filed at 11 am PT Thursday in downtown Los Angeles by powerhouse attorney Gloria Allred. The actress will be with Allred when the papers are filed.
As RadarOnline.com revealed, Boreanaz had an affair with Tiger Woods' mistress Rachel Uchitel. Earlier this year, Boreanaz admitted to a different affair and said the unnamed woman was trying to extort money from him.
Article continues below advertisement
That woman hired Allred. It is not known if she is the woman filing the lawsuit Thursday.
Boreanaz and his wife Jaime Bergman have stayed together and tried to work through their marital issues, even after the actor made his public admission about an affair.
Bergman's mother Sue told RadarOnline.com earlier this year that the family still is behind David. "It's not just David and Jaime that want to work through this, it's everyone that knows and loves them," Sue told RadarOnline.com. "That's what family is."
Before going public with his cheating confession Boreanaz confessed to his mother-in-law who told RadarOnline.com that he was very "remorseful."
"I don't know what went wrong, but David is a nice person," she said. "He's had a great upbringing and he's got great parents too."
Bergman and Boreanaz have two children.