Exclusive
EXCLUSIVE: Child Protective Services Interviews Mel Gibson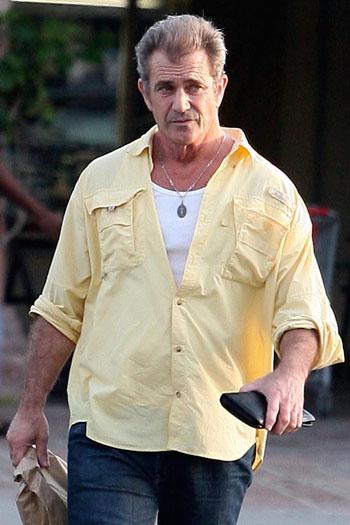 Mel Gibson was formally interviewed Wednesday by Los Angeles County Department of Children and Family Services, RadarOnline.com has learned exclusively.
A source close to the actor tells us: "The meeting lasted for several hours."
DCFS is investigating the situation involving Mel and Oksana Grigorieva.
OFFICIAL PHOTOS: Authorities Examining Mark On Baby's Face
The former lovers, and parents of eight-month-old daughter Lucia, are involved in a bitter custody war. Oksana says that Mel punched her in the head twice on January 6 while she was holding the baby.
Article continues below advertisement
RadarOnline.com ran exclusive evidence photos of the baby with a mark on her chin. Oksana has told authorities she observed the mark and blood after Mel punched her.
Mel has denied it. He said that Oksana shook the baby.
EXCLUSIVE PHOTO of Oksana After She Says Mel Punched Her
But Oksana's dentist, as first reported by RadarOnline.com, has supplied a sworn statement that is powerful evidence for Oksana. Her front teeth were damaged by tremendous force.
MORE ON:
Celebrity Justice
And RadarOnline.com also broke the story on Wednesday that Oksana was diagnosed with a concussion after the incident. She saw her doctor on January 8, and that doctor can now be a strong witness for proof of her injuries.
The LA County Sheriff's Department is investigating the situation, including domestic violence charges against Gibson. His lawyers claim Oksana tried to extort him.